I was so honored to work with the amazing Susan Skoog on her most recent creation, the web series "Breeding Grounds." Here is a clip from the episode "Bake Sale" along with the Super fantastic Liz Samuel. Enjoy!
Just voiced this spot for the NBCUniversal Owned Television Stations in conjunction with vip petcare and #cleartheshelters. Dogs!!
so happy to be Using my experience, expertise and personality to coach people from all over the country in the CRAFT AND BUSINESS of voice-over! contact me directly or find out more at www.suchavoice.com
Just voiced this Annie sneak peek promo for USA Network.
Had a blast working with the amazing people at Dick Clark Productions on the first-ever televised Hollywood Film Awards, which aired LIVE on November 14. I pre-recorded tracks from my home studio for the awards pre-show and post-show as well as roll-ins, sponsor tags and bumpers for the live show. Then it was all in the moment for the rest of the ride!
Spent a week in LA ...
... with the good people of William Morris Endeavor, auditioning, taking meetings and avoiding the never-ending NY snow!
Check out the steamy redband NSFW trailer for "Concussion" here!
Vulture says: "Sundance hit Concussion opens with a startling shot: Suburban Abby (Robin Weigert) bleeds profusely from the head, lashing out at her children who caused the title accident, as her wife looks on, startled by Abby's venom. Abby is soon patched up, returning to her placid life as a picture-perfect, upper-middle-class lesbian mother … only something is jarred within her, and it isn't long before Abby starts to engineer a double life, taking on the persona of a high-end escort during the day in Manhattan before retreating to the suburban safety of her wife and kids at night. How sensually charged and precarious do Abby's newfound day trips become? You'll get the gist if you watch this exclusive red-band trailer for Concussion, but be advised that it's NSFW in all the best ways. The critically praised drama, directed by first-timer Stacie Passon and produced by Rose Troche, opens in theaters and on VOD October 4.
I was thrilled to voice the audio book for the summer must-read, "Claudia Silver to the Rescue," by the incredibly talented Kathy Ebel. Reviews from the likes of the L.A. Times and Real Simple Magazine call Claudia "witty, assured and surprising." And it's an iTunes ibook pick of the month for June. By the audiobook here.

I always love voicing promos for the good people at USA.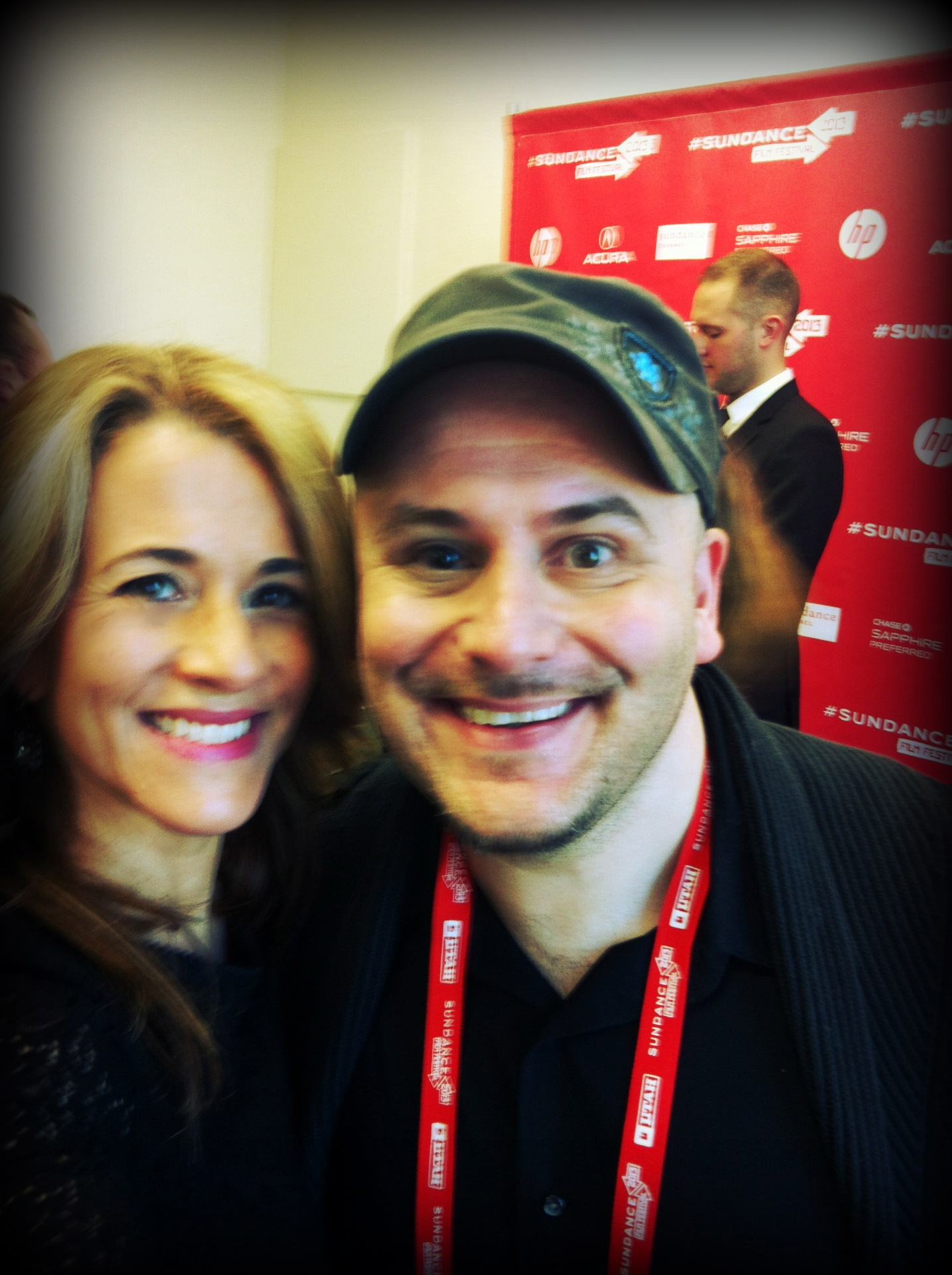 "Concussion" goes to Sundance!
Had a blast with the cast & crew of "Concussion" at the Sundance Film Festival. "Concussion" was acquired by RADiUS and will be release on October 4th in theaters, VOD and on itunes.